Welcome to the world's fastest fleet !
The KiteFoil World Series is the sports premium event series with events all around the world and a strong focus on media production and prize money level. The winner of the globe-trotting tour is crowned IKA KiteFoil World Champion each year.
The Biggest Names in the Sport
Who will be the next to add his name to the perpetual trophy ?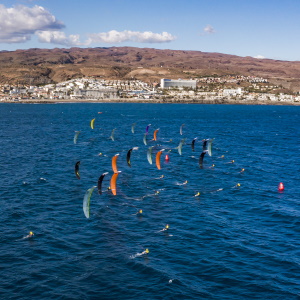 Last Event



KiteFoil World Series Final



Gran Canaria 2021
Spain



Event Winners Full Results

| | | |
| --- | --- | --- |
| | Name | NAT |
| | Axel Mazella | |
| | Poema Newland | |
2021 KiteFoil World Series Standings

Act 1

Act 2

Act 3

Act 4


Act 5

TOTAL
1
A. Mazella
297
300
500
396
400
1893
2
C. Bainbridge
282
294
490
392
396
1854
3
D. Taradin
300
291
485
384
392
1852
4
M. Dolenc
276
285
455
388
388
1792
5
F. Gruber
273
288
470
376
372
1761
6
P. Newland
201
246
415
332
364
1558
7
L. Nolot
99
279
420
292
340
1430
8
T. Tyson
216
0 (DNC)
450
356
368
1390
9
V. Garashchenko
48
243
370
304
356
1321
10
K. Eisenhut (M) (GM)
0 (DNC)
240
400
284
344
1268

Act 1

Act 2

Act 3

Act 4


Act 5

TOTAL
1
Chubanga
1011
1041
1800
3852
2
Levitaz
816
1110
1275
3201
3
Mikes Lab
129
222
680
1031
4
SABFoil
90
0
680
770
5
Duotone
258
270
0
528
6
Volo
171
255
0
426
7
Flying Sardine
375
0
0
375
8
Z Foil
96
225
0
321
9
Airush
168
0
0
168

Act 1

Act 2

Act 3

Act 4


Act 5

TOTAL
1
Flysurfer
849
1071
1715
3635
2
Ozone
936
762
1660
3358
3
F-One
843
813
1630
3286
4
Flymaax
558
771
1660
2989
5
Skycountry
0
219
219
6
Peter Lynn
12
0
12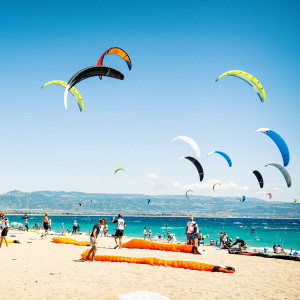 Next Event
KiteFoil World Series Act 1



Gizzeria 2022

Italy

Notice of Race
Registration
Act 1


Act 2


Act 3


Act 4


Act 5


Gizzeria

Traunsee

Cagliari

Jandia

Maspalomas














07 Jul - 11 Jul 2021


15 Sep - 19 Sep 2021

06 Oct - 10 Oct 2021

23 Nov - 27 Nov 2021


30 Nov

- 04 Dec 2021




300 Points

300 Points

500 Points

400 Points

400 Points

15.000 EUR


15.000 EUR


25.000 EUR


15.000 EUR


15.000 EUR


REGISTER
REGISTER
REGISTER

REGISTER

REGISTER